It was as if 2012 would never come, but here we are. In the coming days the final roles of the 2012 Olympics will be cast, in the city of the games itself within the North Greenwich arena. Whilst the event itself will bring no huge surprises (it is undoubtedly the case that the teams which will fly home with the team gold medals later this year have already qualified, and beyond this the majority of the competitors at the test event will qualify anyway) it is sure to be an exciting event for a number of reasons: a few key individuals have yet to qualify, and a couple of those that already have will give us another look at their top class routines.
For instance, it is super exciting that China have decided to send Sui Liu and Yao Jinnan. There is obviously no need for the beam world champion and AA bronze medallist to qualify for London, but it is clear that they and their coaches are keen for as much international experience as possible. Good for them, and great for us as spectators.
So apart from the usual hopes before any competition (good judging, no injuries) I am hoping for a few key things.....
A GOOD SHOW FROM THE BRITISH MEN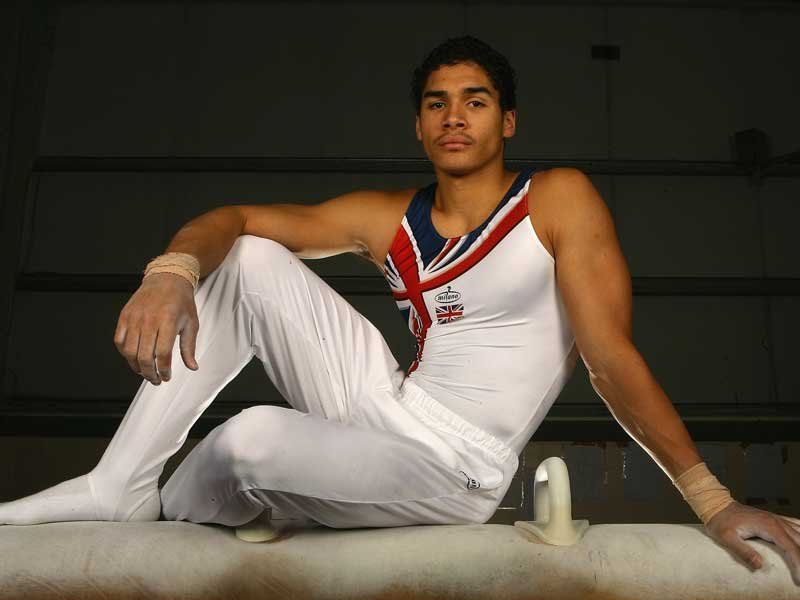 It doesn't take a Brit to see how far the programme has come in recent years, mainly because of Tweddle and Smith, but also as a whole. Both teams are better than ever and other athletes like Daniel Purvis and Hannah Whelan have shown they are up to the challenge of international competition.
The fantastic team outing of the women in Tokyo was of course a fantastic moment for British Gymnastics, but it must have made the failure of the men to qualify a team to the home games even more bitter to take. But now they have a chance, on home soil, to put on a good show and show what they can do. This goes for all of them, but particularly Louis Smith: as a serious contender for a second podium finish on the pommel horse this summer it really is a great opportunity to show what he is capable of.
A SOLID BAR ROUTINE UNDER PRESSURE FROM YOUNA DUFOURNET
Who knows what will happen in the coming months, but I think bars is a surprisingly weak field at the moment. Perhaps this is partially due to the fact that it can no longer give a gymnast a mammoth score like it could in 2007 and 2008. Whatever the reason, this year's bar final was pretty empty (any bar final that puts Wieber as the fourth best in the world leaved something to be desired).
Despite this, Dufournet has upgraded and upgraded, and showcased a routine this year that had the potential to be fantastic. Problem is she can just never seem to get it together when it actually matters. I feel like if she can get a good performance in at the scene of the upcoming games then it might give her a nice boost of confidence: if she hits a routine cleanly with the difficulty she is capable of she might even have a chance of an Olympic medal, although it does seem like a long shot.
GOOD GRISHINA
We all watched Grishina as a junior and saw her huge potential, but in recent competition she has been showing signs of slipping a bit. It would be a shame for someone with such talent to become one of those juniors that promised everything but ultimately delivered nothing. With her fresh senior status, I am hoping for a clean and strong outing for Anastasia and hopefully some top 3 placements.
YAO AND SUI TO JUST DO WHAT THEY DO BEST
I could happily watch this any day of the week.
OTHERS
The above are my main thoughts heading into the competition, but other smaller ones include the hope that Kononenko qualifies well. The awfully untimely injury of Mariya Likchikova has dashed the main hopes of the Ukrainian camp for any impact this year, but a good solid bars set from Kononenko could take the edge off a little bit.
Whilst thinking of injury, it was a real shame to see Ferrari out of floor finals at the last minute. It will be nice to see her in the coming days.
The talk of this years vault final, besides Maroney's amazingness, was Yamilet Pena attempting the Produnova. She will be competing at the test event, and although I highly doubt she will attempt the double front when it isn't needed it would be good to see (if she can do it properly I want to see it with proper cameras).
Mainly, it is just great that we can see footage of some of the top names in the world competing so early in the season: just the beginning of many great things to come in this Olympic year.